---
Because of COVID-19 regulations we have to work by appointment. BUT only until further notice.
To book an appointment please call:
021 939 9720
---
Breastfeeding counseling and support on all aspects of feeding and baby's diet
We are proud to have qualified lactation specialists at this clinic. Breastfeeding is a personal decision. Experience has taught us that getting breastfeeding off to a good start is often not as simple as it seems. Research has proven that early support is vital for a satisfactory and good breastfeeding experience. Do not dwell on problems. Rather seek professional help early.
We do have facilities to enable mothers to feed in private.
Please contact us if you have any questions regarding medication taken whilst breastfeeding.
Whatever feeding decision, we offer professional support and counseling. Weaning and introduction of solids are also discussed, as well as milestone development.
During a consultation, we take time to weigh and assess baby's needs and progress. Any problems relating to feeds can be directly assessed and hands on solutions can be given.
If help is needed to make a well informed decision, we will contact your pediatrician or gynecologist directly and immediately, or do the necessary referral.
Home visits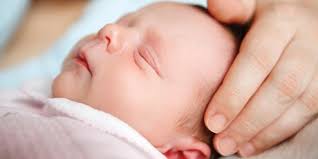 Home visits can be done on request. The health professional will assess and assist you and your baby. It allows you to begin your family life in the comfortable, familiar and private surroundings of your home. Booking is essential. Contact us for further information
Physiotherapist on site for laser and ultrasound on full, painful breasts
We have a fully qualified and experienced physiotherapist on site. Professional advice is given on ultrasound treatment for mothers with engorged breasts and mastitis.  Laser treatment is also done on site for painful or cracked nipples.
Vaccines
Vaccinations are recognized as one of the most effective preventative health care measures and we encourage and educate parents to make a well-informed decision regarding their own and baby's health.
We offer private and state supplied vaccines for your baby or child. We administer vaccines according to the schedule determined by the Department of Health or as prescribed by the baby's pediatrician.
We also offer catch up vaccinations (should the need arise) e.g. immigrants and travelers.
Should you wish, we send regular vaccination follow up reminders via SMS.
Mothers are free to feed their babies at the clinic before and after giving vaccinations.
Vaccinations for adults
We administer vaccines against cervical cancer (HPV vaccines), MMR (Mumps, Measles and German Measles), Pertussis (whooping cough), Influenza, Diptheria, Tetanus and Hepatitis A and B. Special needs and prescriptions can also be catered for.
You are welcome to contact us should you have any vaccine related questions.